500-1000kgh wood pellet plant
Description of Wood Pellet Plant:
This pellet plant can process many kinds of raw materials such as Groundnut-Shell • Sugarcane Biogases • Castor Shells/Stalk • Saw Dust • Coffee Husk • Paddy Straw • Sunflower Stalk • Cotton Stalks • Tobacco Waste· Mustard Stalk • Jute Waste • Bamboo Dust • Tea Waste • Wheat Straw • Palm Husk • Soybeans Husk • Coir Pitch.
The main machine is Rotating Roller Pellet Mill, which is the new type pellet mill. It is specialized in industrial biomass fuel field with its structure completely different from normal flat die pellet mill. It has advantages of high efficiency, one-step pelleting machine and assured large capacity.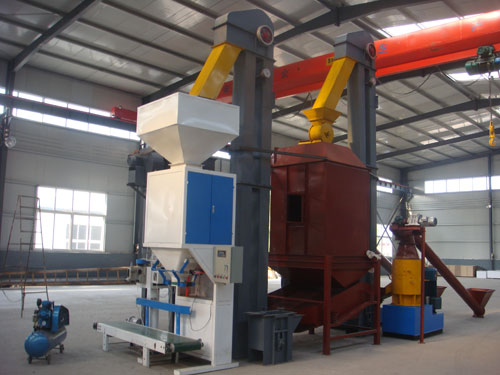 Key Parameter of Wood Pellet Plant:
Capacity: 500-1500kg/h (changing according to the different model rotating roller pellet mill)
Pellet density: 1.1-1.3g/cm3
Raw Material Moisture: 12-15%
Pellet Rate: ≥95%
Flow Chart of Wood Pellet Plant: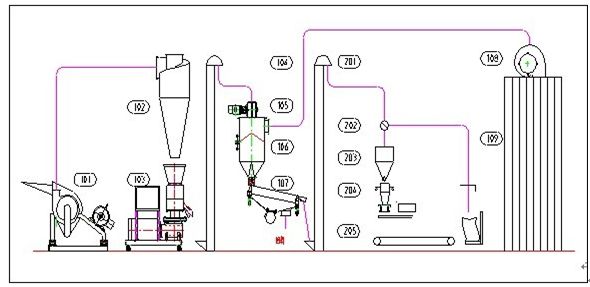 Photos Display: