Charcoal Pellet Making Machine
Through testing using charcoal powder, it proves our pellet mills also can produce the charcoal pellet. With or without binder are all ok.
The advantages of adding binder is enlarge capacity of pellet mill, and add the bright surface of charcoal pellet.
The flow chart of charcoal making: Crushing---Mixing (binder for option) ---Pelletizing---Cooling---Packing.
Raw materials
For making charcoal pellets, request charcoal dust:
Size: less than 20mm
Moisture content: 10-15%
Standard of Charcoal Pellet
We made charcoal pellets features:
Moisture content: less than 10%
Density:1.2-1.4
Diameter: 6MM
Length: 20-50MM adjustable
Binder if you need: 3% Cornstarch
Comparison of pellets with binder and without binder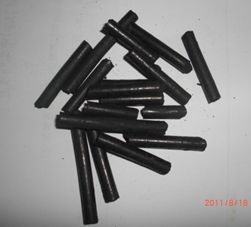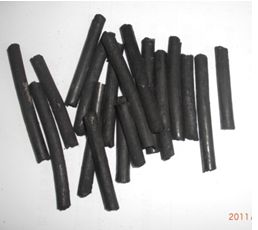 Related Products