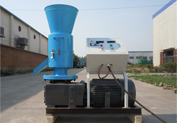 for individual, home use, farmer and light industry...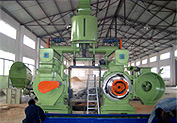 It works continuously and stably. So mainly used in large industry...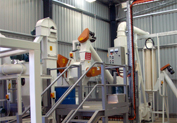 High adaptability to different raw materials. We offer it from crushing to packing...
Welcome! We are experts in pellet mill business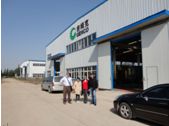 GEMCO, the leader of biomass briquetter / pelletizer manufacturer in China, is one of the members of the first batch of suppliers in wood pelletizer and related biomass processing equipment. We are constantly dedicated to the improvement and upgrading of biomass technologies in China. Over the past eight years, we have been achieving progress with the world-class advanced technologies developed in the biomass sector and striving to lead China's biomass industry. As shown in the name of GEMCO (GREEN ENERGY MACHINERY CO), we fully devote ourselves to developing green energy equipment and consistently integrating superior resources both at home and abroad while serving our clients with the best customized biomass projects and plans.
Read More >>
Feedbacks
I have opened up all the crates and installed them. I am very pleased with all the machinery you sent. I am especially pleased with the pellet mill. From the packaging crate, the protective wrapping, the spare parts individually wrapped, the tools, and the appearance of the mill....everything.....it is how I would always like to recieve merchandise. A very big 'congratulations' for your professionalism on the pellet mill.
-- From USA
We believe in you and your capacity, In this area, I am the first factory who imported a pellet mill which runs quite good, so now there are lots of factories who want to import the same one for them.
-- From Vietnam
Read More >>