portable pellet mill
Today, pellet production is becoming more widespread. This obviously includes large scale production faculties, however it also includes small scale production, and even pellet mills operated at people's homes. Portable pellet mills are becoming more common. Many people are interested in a portable pellet mill to produce not only their own fuel, but additional pellets to sell back into the local community. Pellets bring in this new dimension to home heating that has not existed since we moved away from using local timber logs to heat our homes and businesses.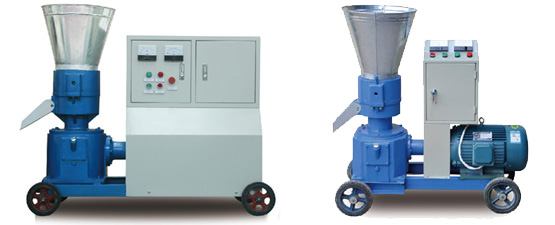 The most common design of portable pellet mill used for the home is the flat die pellet mill or homemade pellet mill. It uses a very simple design which has existed since the beginning of the 20th century when pellet production first began. The advantage of the flat die design, particularly form a small pellet mill for home use is the fact that has very few components, and a much lower weight than other designs of pellet mill, making the units much more portable. These portable pellet mills have been used for decades by farmers to produce feed pellets for their animals.

The portable pellet mill is just the right mill machine for the person who wants to pelletize at home. Portable pellet mill is often the same as small pellet machine. Due to their simple design and convenient operation, portable pellet mill is becoming more and more popular for most of our customers. Flat die pellet mill works on vertical principle. Firstly prepared raw materials will be put into from the top of the machine. in this way, raw materials will naturally drop down into the working area, then under the friction of die and rollers, these materials will finally turn into solid wood pellet.
Quality Guaranteed