how to make sawdust pellets
Nowadays more and more people are interested in how to make sawdust pellets. As a matter of fact, sawdust, as a by-product from woodworking industry, is processed into pellets by a set of sawdust pellet machine.
Generally, sawdust pellets are used in coal power plants to burn along with coal so as to reduce the emissions of carbon. But there have been a new trend of producing sawdust pellets at home for a pellet stove or as a small scale business.
How to make sawdust pellets?
It's not too hard or complex at all to make sawdust pellets. You just need to follow some steps:
Get ready your raw material sawdust. If its moisture exceeds 20%, you may need a dryer for the sawdust or you can dry it by air. If your sawdust is too dry, which means the moisture is lower than 10%, you have to add some water in the material.


prepare sawdust

Pelletize the sawdust. Here you need a set (or more than 1 set if you need higher productivity) pellet mill for sawdust . We have the flat die type pellet machine. Powered by the motor engine, the rollers are driven by the reduction gearbox, and the pellets are formed out by the friction between the roller and die. The final made sawdust pellets are round cylindrical shape with smooth surface and relatively high hardness.


make sawdust pellets

After produced by the sawdust pellet machine, the pellets are at a high temperature of about 80-100℃. Therefore, you need to cool them to room temperature.
No one can guarantee all pellets to be good shape. As a result, they should be screened to select good shape ones. Those not in good shape or broken apart can be re-produced.
Finally, the sawdust pellets are ready to be packed.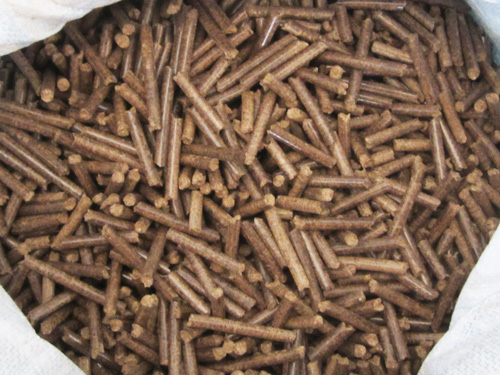 finished sawdust pellets
Note: If you just make pellets for own use, the Step4 and 5 can be neglected.
Knowing how to make sawdust pellets can help you choose the right sawdust pellet machine and auxiliary equipments.
Hope GEMCO can help you to solve your pellet making problems.