home-use pellet machine
If you are still worrying about seeking an efficient and cheap fuel for family cooking, the home-use pellet machine may offer you a surprise. It is a magical machine that will turn wastes to wealth.
Home-use pellet machine of GEMCO is designed to work by compressing raw materials between rollers and die and pushing them to pellet holes to form columned granule. And then when pellets are getting out from the machine, a knife will cut them to uniform size.
Photo of Home-use Pellet Machine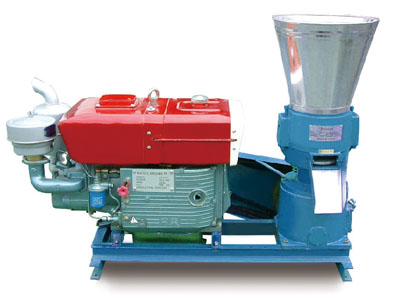 Technical Parameter

Model
Power
Capacity
Weight(NW/GW)
Packing Size
ZLSP150A
8 HP
50-100kg/h
180/220 kg
1000*500*750mm
110-220lbs/h
400/490 lbs
39*20*30inch
Advantage of Pellets Making by Home-use Pellet Machine
Biomass pellets made from this way are of slippery surface, good intensity, evenly structure and similar length.
Provide you high calorific value as that of traditional fuels and longer burning time than common wood.
The home- use pellet machine has become a machine that is widely welcomed by families all over the world.