Make Your Own Pellets with Tractor Wood Pellet Maker
One of the big disadvantages of pellet stoves is as a home owner couldn't just go out and cut down a tree. You can simply make your own wood pellets with tractor wood pellet maker. This is one area where traditional firewood stoves had an advantage since many home owners can produce their own firewood at a very low cost.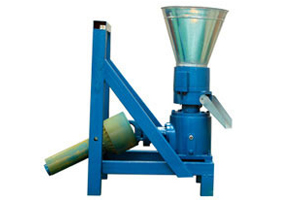 Technical Parameters of PTO Pellet Maker
Model
Power
Capacity
Weight(NW/GW)
Packing Size
ZLSP120P
≥8 HP
40-80 kg/h
80/100 kg
900*540*900mm
90-180 lbs/h
175/220 lbs
35*21*35inch
ZLSP150P
≥8 HP
50-100 kg/h
90/110 kg
900*540*1020mm
110-220lbs/h
200/245 lbs
35*21*40inch
ZLSP200P
≥15HP
80-120 kg/h
130/150 kg
1000*540*1020mm
180-265lbs/h
290/330 lbs
39*21*40inch
ZLSP230P
≥22HP
120-200kg/h
175/200 kg
1000*540*1020mm
245-440lbs/h
385/440 lbs
39*21*40inch
ZLSP260P
≥30HP
160-250kg/h
235/260 kg
1050*540*900mm
350-550lbs/h
518/580 lbs
41*21*35inch
ZLSP300P
≥55HP
250-400kg/h
305/330 kg
1100*540*1000mm
550-880lbs/h
680/730 lbs
43*21*39inch

Pellets are simple a compressed form of the original material produced by pellet maker machine. They can be made from just about any form of biomass but wood is the most common material to use for heating. Making pellets is a fairly simple process but it takes specialized precision machinery. Because of this most pellets are made in large pellet equipment that can invest tens of thousands of dollars or more into this kind of machinery.

In recent years pellet maker technology has developed small pellet maker that are lower production but are more affordable. Tractor wood pellet maker is also a kind of small pellet machine. With this, pellet stoves are becoming more appealing as an alternative to wood stoves. You get the convenience of a thermostatic controlled self fueling source of heat and the comfort of wood heat.

Buy one tractor wood pellet maker and then you can make your own wood pellets, this form of heat is becoming more practical and affordable.